Payroll Tax Problems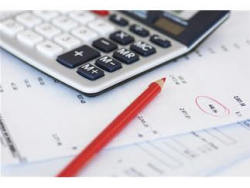 If you own or operate a business, you're responsible for payroll taxes, including withholdings, Social Security, and Medicare payments. With all the forms to file and complicated federal laws governing payroll taxes, it's no wonder that many business owners make mistakes on their tax documents. If you've found yourself in this situation and need business tax relief for IRS payroll issues or other company tax problems, Ronald A. Muscarella CPA is here to help.
Call us today to discuss your tax difficulties. Whether you've made an error and need help correcting it before filing your taxes or you've received a notice from the IRS about unpaid payroll taxes, our professionals at Ronald A. Muscarella CPA will help straighten out the problem. For over 25 years, we've been providing valuable guidance, representation, and direct assistance to Miami-area employers seeking business tax relief. Our tax resolution specialists are highly qualified and experienced in implementing solutions to all types of IRS payroll problems. For payroll tax help and company tax relief you can trust, we are here to serve you.
Incomplete or delinquent corporate tax returns can result in tax collections and hefty payroll tax penalty fines and interest charges. Having an outstanding business tax debt can end with consequences such as the suspension of your business license. Don't wait to resolve business tax problems until they reach the point of no return. Call our business tax consultants today for help with tax problems and IRS payroll issues. Ronald A. Muscarella CPA can review your financial records, pinpoint specific trouble areas, and correct payroll tax problems, including the following:
Misclassification of employees
Paperwork or filing errors
Bookkeeping mistakes
One-time or ongoing failure to pay taxes due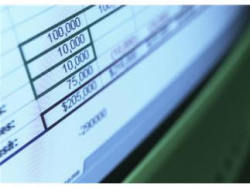 If the business tax debt you've accumulated is due to an error, we'll find it and fix it. If you failed to file IRS payroll taxes because you didn't understand the strict IRS rules that pertain to payroll tax compliance, Ronald A. Muscarella CPA can help you straighten things out. We'll work to negotiate a reasonable tax settlement and counsel you on payroll tax codes that impact your business. As a local, family-owned small business ourselves, we understand the challenges you're facing and what the prospect of losing your business means. Let us help you obtain the company tax relief you need, so you can move forward on firm financial footing.
At Ronald A. Muscarella CPA, our top priority is offering knowledgeable, responsive, and accurate payroll tax help in the Miami area at highly competitive prices. We want to be the all-inclusive solution to your individual and business tax problems. If you're facing a payroll tax penalty or need help with your business taxes, call our office for a free consultation. We promise to listen carefully and devise a focused plan of action that targets your business's specific needs. When you hire our experienced tax consultants at Ronald A. Muscarella CPA, we'll help you dispense with your payroll tax problems and get your business back on the right financial track!
payroll tax help
irs payroll
payroll tax penalty