IRS Tax Settlement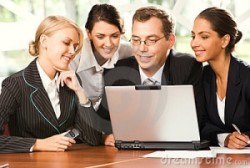 The stress of owing a large tax debt can take over your life. If you're struggling to dig out from a huge tax debt, there are solutions available that can restore your financial stability and iron out your IRS problems. For example, a tax settlement such as an Offer in Compromise or an installment agreement might be the tax relief solution you need. While you may not have the specialized knowledge and experience to negotiate an IRS settlement on your own, our tax resolution professionals at Ronald A. Muscarella CPA in Miami can provide the IRS representation, guidance, and tax help you're looking for.
Call us today to discuss the potential tax settlements and tax relief options that may be available to you. Since every situation is different, you need a tax advocate who will take your individual circumstances into account and tailor a tax debt reduction plan or settlement agreement to provide you with the best tax help. At Ronald A. Muscarella CPA, we're trained to understand the complex tax codes under which the IRS operates. Starting with our in-depth knowledge of eligibility requirements for various tax settlements, we'll work hard to get you the form of IRS debt forgiveness or tax reduction that best meets your needs.
Ronald A. Muscarella CPA specializes in helping clients obtain tax settlements, tax debt reduction, installment agreements, and much more, including:
Offers in Compromise
Penalty abatement
Wage garnishment cessation
Innocent spouse relief
We're fully qualified to represent your best interests before the IRS and are prepared to negotiate on your behalf for tax debt settlement, relief from burdensome tax penalties, and a mutually agreeable plan for paying off your unpaid tax liability.
We offer a free consultation to new clients. Bring us your financial files or the IRS notice you've received, and we'll assess your situation and apprise you of your tax resolution options. If you choose to work with a tax advocate from Ronald A. Muscarella CPA, we'll go through your records with a fine-toothed comb and develop a customized plan to secure the IRS tax settlement that best meets your needs.
Offer in Compromise
One possible IRS tax settlement is an Offer in Compromise. Rather than you having to pay the full balance of back taxes owed, the settlement reduces or even eliminates your tax debt. Although securing this type of IRS tax settlement can be challenging, you'll maximize your chances for success by tapping into our expertise. To be approved by the IRS for an Offer in Compromise, it's necessary to demonstrate that paying the full amount would create financial hardship for you and your family or that your situation meets other, very specific requirements. That's tough to do on your own, but with Ronald A. Muscarella CPA on your team, IRS debt forgiveness is much more attainable.
Call or e-mail us today to discuss Offers in Compromise and other tax debt settlement options. With 25+ years of tax and accounting experience and a strong commitment to customer satisfaction, Ronald A. Muscarella CPA is one of the premier taxes settlement firms in the Miami area!
taxes settlement
tax settlement
tax advocate