IRS Back Taxes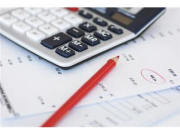 Are you sick with worry about unpaid taxes? Whether you didn't file your returns at all or failed to pay your taxes on time, you probably now realize how painful IRS back taxes can be! But putting off filing back tax returns will only cause the IRS to pile on late fees and interest charges that can compound your already-high tax debt. Break the cycle by hiring our expert tax consultants at Ronald A. Muscarella CPA. Our tax assistance services not only include filing back taxes and securing any tax settlements you're eligible for, but we'll also provide you with the guidance to avoid IRS problems in the future. Call us today for a free consultation.
With 25+ years of experience assisting businesses and individuals in paying back taxes, Ronald A. Muscarella CPA is your premier solution for back taxes help in Miami. We prioritize great service—whether that means combing through your financial records in search of errors or negotiating on your behalf with the IRS to eliminate your delinquent taxes. We bring you the skills, training, and problem-solving abilities to help ease the difficulties that accompany filing back taxes. Call now for a free consultation with one of our specialists!
When you owe back taxes, the professional staff at Ronald A. Muscarella CPA is ready to help you obtain IRS settlements and other tax relief options, including the following:
Offers in Compromise
Installment agreements
Penalty abatement
Innocent spouse relief
Wage garnishment cessation
Whether you're dealing with an individual back tax return or IRS back taxes related to your business, we're the team to call for help with delinquent taxes in the Miami area. If you have an IRS back tax emergency, such as receiving notice of a levy that's been placed on your property, we'll schedule an appointment right away—even outside normal business hours. We want to ensure you get the help you require to deal with unpaid taxes, regardless of the urgency of your situation.
If you need to file back taxes and don't know how to proceed, call in the pros at Ronald A. Muscarella CPA. Putting off resolving a back tax return only results in more tax debt and stress. But with our expert tax consultants on your side, there's a light at the end of the tunnel and we'll provide the guidance and representation to get there. Contact us today so we can begin the process of lifting the IRS back tax burden from your shoulders.
Back Taxes
Filing Back Taxes
IRS Representation
Back Tax Return
Owe Back Taxes