IRS Audits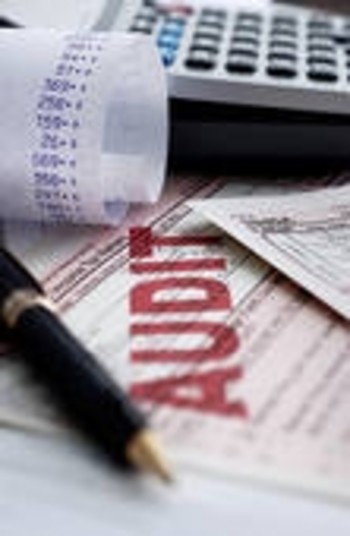 For many people, two of the most stress-inducing words in the English language are "IRS audit." Receiving notice of an audit by the IRS means one of several things—and none of them are good. Perhaps you made an error or were overly optimistic about qualifying for deductions. No matter what the reason for the tax audit, you're going to need an experienced tax resolution expert on your side to represent your interests and, if necessary, do damage control.
At Ronald A. Muscarella CPA, we have an extensive background in helping clients effectively deal with IRS audits. For a free initial consultation, contact our Miami office via phone or e-mail. After reviewing your tax returns and discussing your concerns, we'll devise a focused strategy for representing you at the tax audit. You can keep working or spending time with your family, secure in the knowledge that your IRS tax problems will be straightened out by an experienced CPA. Best of all, you won't even have to attend the tax audit yourself!
As a full-service tax resolution firm, Ronald A. Muscarella CPA can help you appeal any tax penalties imposed by the IRS for underpayment. Depending on the results of the audit by the IRS, we can negotiate an Offer in Compromise or other tax settlements to help you pay what you owe without incurring financial hardship. We'll also help you develop a plan for the future to prevent IRS tax problems from surfacing down the road. For help with IRS audit defense and representation, look no further than our capable team at Ronald A. Muscarella CPA.
For decades, Ronald A. Muscarella CPA has been proud to serve residents of Miami and the surrounding area with reliable tax consultation, audit defense, and tax problem resolution. We strive to provide friendly, knowledgeable, and detail-oriented service to every client who walks through our door—all at prices that are competitive and reasonable. When you need expert help with an Offer in Compromise or other tax resolution strategies, we'll create a mutually agreeable plan of action that works for you and the Internal Revenue Service.
At Ronald A. Muscarella CPA, we're fully qualified to help you present your tax situation in the best possible light at an IRS audit. Dealing with an IRS tax audit does not have to be a major source of stress—at least not when you have our team of tax experts representing your best interests! Take charge of your IRS problem by calling us today to schedule a free tax audit consultation.
tax audit
irs audit
offer in compromise