Business Tax Problems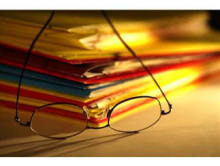 Are you in trouble with the IRS for misfiled or unfiled corporate tax returns? Does your business owe back taxes? Have you received a notice from the government that you need help responding to? If so, it's time to call in the corporate tax resolution experts at Ronald A. Muscarella CPA. For more than 25 years, we've provided sound advice, tax assistance, and IRS representation for Miami-area businesses with income tax problems. Whether you own a large corporation or need small business tax help, look no further than our corporate tax team. Call us today for a free consultation and to learn more about what we can do for you!
Owning and running a business means filing a lot of financial paperwork, and it's not uncommon for details to slip through the cracks. Ronald A. Muscarella CPA can help you file or correct your past-due business tax returns and avoid punishment by the IRS or state tax authorities. We can also help you straighten out payroll tax problems, develop a realistic payment installment plan, and negotiate agreements with state and federal tax officials. In fact, our seasoned business tax help consultants are ready to provide a variety of essential corporate tax resolution services to you, including the following:
IRS audit representation
Help with misfiled or unfiled returns
Back tax resolution
Tax settlement negotiation
Penalty abatement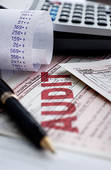 We pride ourselves on providing some of the best business tax help in the Miami area, and our experience in representing business clients before the IRS makes us an effective tax advocate to have in your corner. Our specialized consultants are detail-oriented, knowledgeable, and highly trained in accounting, business tax problem resolution, and the latest tax codes impacting you and your business. At Ronald A. Muscarella CPA, we don't believe in a one-size-fits-all approach to providing business tax help. Instead, we'll recommend and follow through with business tax resolution strategies that are right for you and the specific challenges you face.
Our CPA credentials and decades of experience in offering small business tax help means you can trust us for all of your corporate tax needs. Whether you missed a single filing deadline or have years of accumulated back taxes, Ronald A. Muscarella CPA can find and implement an effective tax resolution solution for you.
Call today to schedule your free consultation! We are available for emergency services, so if you need to discuss business tax resolution tactics immediately, we'll do our best to fit you in ASAP—even outside normal business hours. That's how serious we are about ending your business tax problems!
corporate tax
tax problems
small business tax
tax resolution