Whether you're talking about financial health or physical health, it makes sense to have a good working relationship with a knowledgeable professional. Not only do you need reliable advice to prevent problems, but you also want an expert you can count on when issues do crop up. Keeping your financial health in good shape requires a reliable tax accountant or CPA firm that can represent you at IRS audits, provide you with the guidance you need to file your taxes properly, and all-around manage your tax and accounting needs. If you're looking for a full-service accounting company in Miami that can effectively handle all your tax issues, IRS problems, and filing needs, contact our seasoned tax consultants at Ronald A. Muscarella CPA.
Full-Service CPA Firm
Offers in Compromise
Back Tax Resolution Services
IRS Settlements
25+ Years of Experience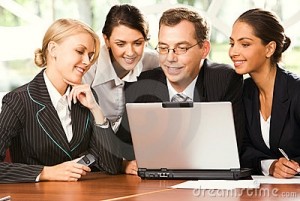 With 25+ years of experience helping businesses and individuals with everything from income tax preparation and bookkeeping to IRS problem resolution and tax settlements, we're one of the most reliable and results-oriented CPA firms in the area. As an accounting company with decades of experience in resolving tax problems and obtaining penalty abatement and tax settlements for clients, we're the tax consultants you can count on for sound advice, impeccable tax and accounting services, and proactive IRS representation. Call or e-mail us to set up a free consultation right away, and we'll help you take care of everything from basic bookkeeping to delinquent taxes.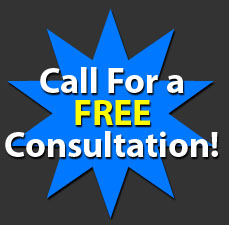 In addition to serving the tax and accounting needs of businesses and individuals in Miami, we also welcome clients from Coral Gables, Doral, Aventura, Hallandale, North Miami Beach, Coconut Grove, Miami Lakes, South Beach, Kendall, Miramar, North Miami, Pembroke Pines, and environs. We're a licensed and insured, family-owned accounting company that places a strong commitment on flawless accuracy, superior customer service, and offering the most comprehensive tax assistance in the area. Our tax consultants take the time to thoroughly review your financial situation, identify strategies for minimizing your tax liability, and pursue appropriate avenues for tax relief when needed.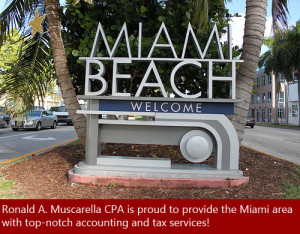 Whether you're self employed, you own a business, or you work for someone else, our tax assistance and CPA services will help you stay in compliance with state and federal tax requirements without paying more taxes than you have to. We make it our business to stay up to date on the latest tax laws and tax resolution procedures, and we go the distance to help you avoid tax problems and receive all the deductions and tax credits you're entitled to. If you find yourself needing tax resolution or other tax relief solutions, we can help with that, too. Count on our tax consultants to provide you with a full range of tax and accounting services to help you stay fiscally healthy. When you need a seasoned tax accountant to help you with penalty abatement, tax settlements, or routine bookkeeping, you




can always depend on our dedicated team at Ronald A. Muscarella CPA to look out for your best interests. Call us today for a free estimate and complimentary initial consultation.